Raleigh Monthly Happy Hour
The monthly RPCV Happy Hours are open to RPCVs, prospective PCVs, PCV family members, and friends. It is dutch treat, and very flexible. Arrive when you can, leave when you have to!
Raleigh Happy Hours are usually the last Thursday of the month, and are generally held at The Station at 25 Person St. Check the Event Calendar for the most up to date details, and we hope to see you there!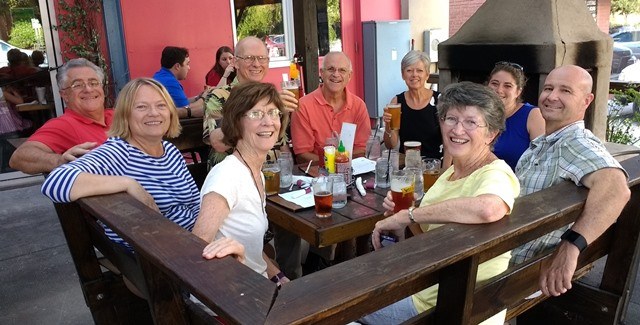 The Raleigh bunch enjoying great food, ambiance and $4 craft beer!