Bonus Triangle Book Group
The Bonus Triangle RPCV Book Group, initiated in 2020, focuses on books by Peace Corps authors. A special feature of this group is the participation, whenever possible, of the author, via Skype or Zoom! 
Meetings are scheduled on even-numbered months (February, April, June, August, October, December), so as not to be confused with the long-running NCPCA Book Group.  Contact Debbie Durham at [email protected] to learn about the Bonus Book Group future meetings.
Everyone is welcome, but meetings are limited to 12 participants. Please RSVP the host to participate. In non-pandemic times, meetings are held in private homes. Healthy treats welcome!
Bonus RPCV Triangle Book Group 2023
Wednesdays, 6 pm in person or 7 pm if on Zoom
RSVP (group max is 12) 

[email protected]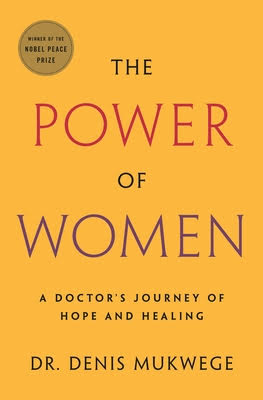 June 14
The Power of Women: A Doctor's Journey of Hope and Healing, by Denis Mukwege
From Nobel laureate, world-renowned doctor, and noted human rights activist Dr. Denis Mukwege comes an inspiring clarion call-to-action to confront the scourge of sexual violence and better learn from women's resilience, strength, and power.
August 16
Afterlives, by Abdulrazak Gurnah
The story focuses on four characters who are all touched by the war in different ways and examines the impact of trauma. Gurnah is very familiar with the landscape of this narrative—he was born in Zanzibar, now Tanzania, and fled the country as a teenager, becoming a refugee at 18 and relocating to England. Nobel Prize winner.
Time magazine interview with Gurnah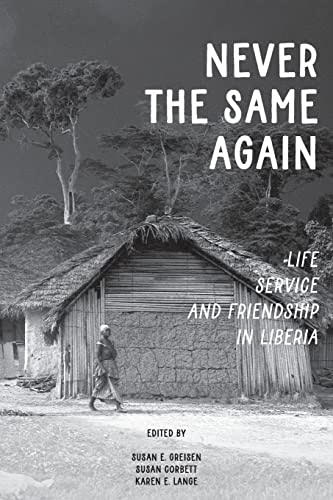 October 11
Never the Same Again: Life, Service and Friendship in Liberia, by Susan E. Greisen, Susan Corbett, and Karen E. Lange, Editors (RPCVs)
Never the Same Again is a collection of sixty-three true stories and poems that will take you on a storytelling journey about life, service, and friendship in Liberia. This anthology of enduring hope spans sixty years. Written by those of us who lived and worked in Liberia, we share heartfelt accounts of adversity and acceptance, illness and healing, and escape from war and reunion. Glimpse into everyday life in the village, classroom, and clinic where relationships were formed and lost, and many were found again. Once you read this book you will feel as we do…never the same again.
Note: Michael Waite, one of the book's storytellers, will join us on Zoom for our discussion!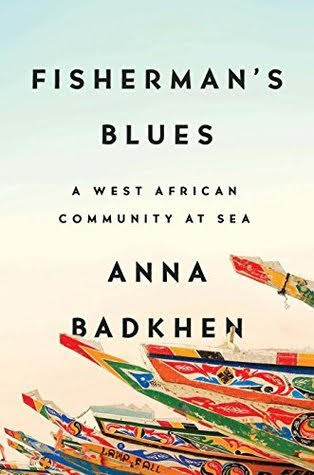 December 6
Fisherman's Blues: A West African Community at Sea, by Anna Badkhen
Journalist Badkhen (Walking with Abel) delivers an evocative, hauntingly beautiful narrative of life in Joal, a fishing village in Senegal. As she embeds herself within boat crews and frequents the seaside gazebos where the fishermen spend their time on shore, Badkhen lucidly describes the rhythm of the village's daily life (hauling the catch, building a pirogue), as well as its challenges. 
Links to find the books: 
Libraries: 
Vendors