Peace Prize
The North Carolina Peace Corps Association's Peace Prize recognizes a non-profit agency in the Tarheel state which promotes peace and cross-cultural understanding and shares the "helping others to help themselves" ideology of the Peace Corps. Our $1,000 cash prize can make a big difference to a small non-profit!
The winner also receives a commemorative Peace Prize vase which is handcrafted in Seagrove, North Carolina.
Check back soon for a copy of the 2020 Peace Prize application.
The winner of the 2019 Peace Prize is…
Witness for Peace Southeast (WFPSE)
Witness for Peace Southeast (WFPSE) is a politically independent grassroots organization whose mission is to support peace, justice and sustainable economies in the Americas by changing U.S. policies and corporate practices that contribute to poverty and oppression in Latin America and the Caribbean.
Based in Raleigh, North Carolina, WFPSE is a grassroots organization that links Latin American grassroots human rights movements to local movements for collective liberation in the Southeast United States, creating broad cross-cultural, cross-border alliances to confront common struggles. Working for peace and justice, we support struggles for food sovereignty, liberation and autonomy for black, indigenous and campesino (small farmer) communities, and work against the harmful effects of corporate free-trade policies, displacement, land loss, extractivism, and US militarism and police violence.  By committing to local movements and working with partners across Latin America, we promote a critical awareness of how local and international systems of violence and oppression are connected.
Over 36 years, WFPSE has organized over 100 human rights delegations to Latin America helping thousands of US-based individuals understand the effects of US military and economic policies. As a result of these trips combined with our local organizing work, we have successfully affected US foreign policy reducing military intervention in critical moments, played a formative role in immigrant and farmworker rights struggles in NC, and we continue to coordinate locally and internationally for peace and justice in resistance to US militarism, corporate practices and trade policies. Our rich programming brings international issues to the local NC stage through educational, artistic and activist events, and brings NC residents abroad to hear and see first-hand how US policy affects the world. Linking local and international peace activists, WFPSE brings an important international perspective to local struggles. WFPSE brings an understanding of the roots on migration to immigrants' rights movements in NC,  helping NC residents to understand why people migrate from Central America.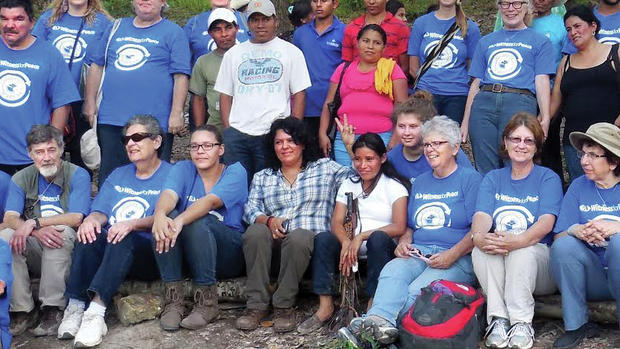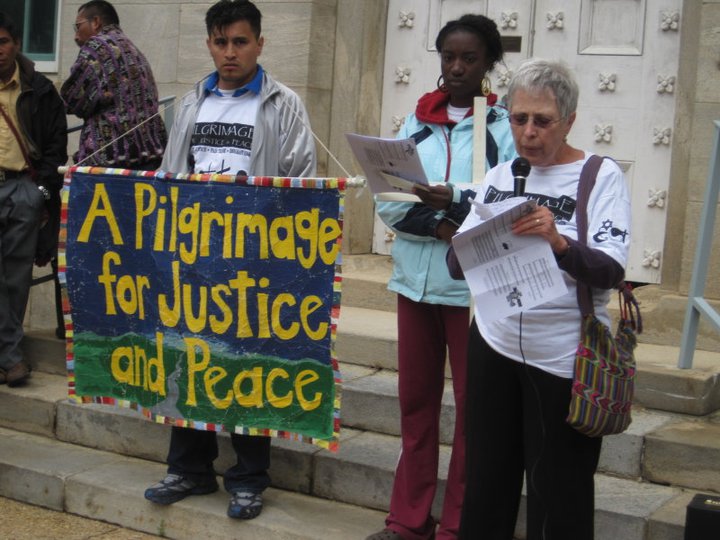 The February 24th Peace Prize ceremony was a resounding success and an inspiring celebration. The award was accepted by Niccolo Roditti and Gail Phares from WFPSE. The keynote address was given by Rob Christensen, who has written about politics for The News and Observer for 45 years. He is the author of "The Paradox of Tar Heel Politics" (UNC Press) and his latest book, "The Rise and Fall of the Branchhead Boys" will be published in May by UNC Press. He is currently working on a history of the Daniels family and The News and Observer. He has appeared as an analyst on more than 600 TV and radio programs including for CBS, CNN, PBS, Fox, and MSNBC as well as North Carolina programs.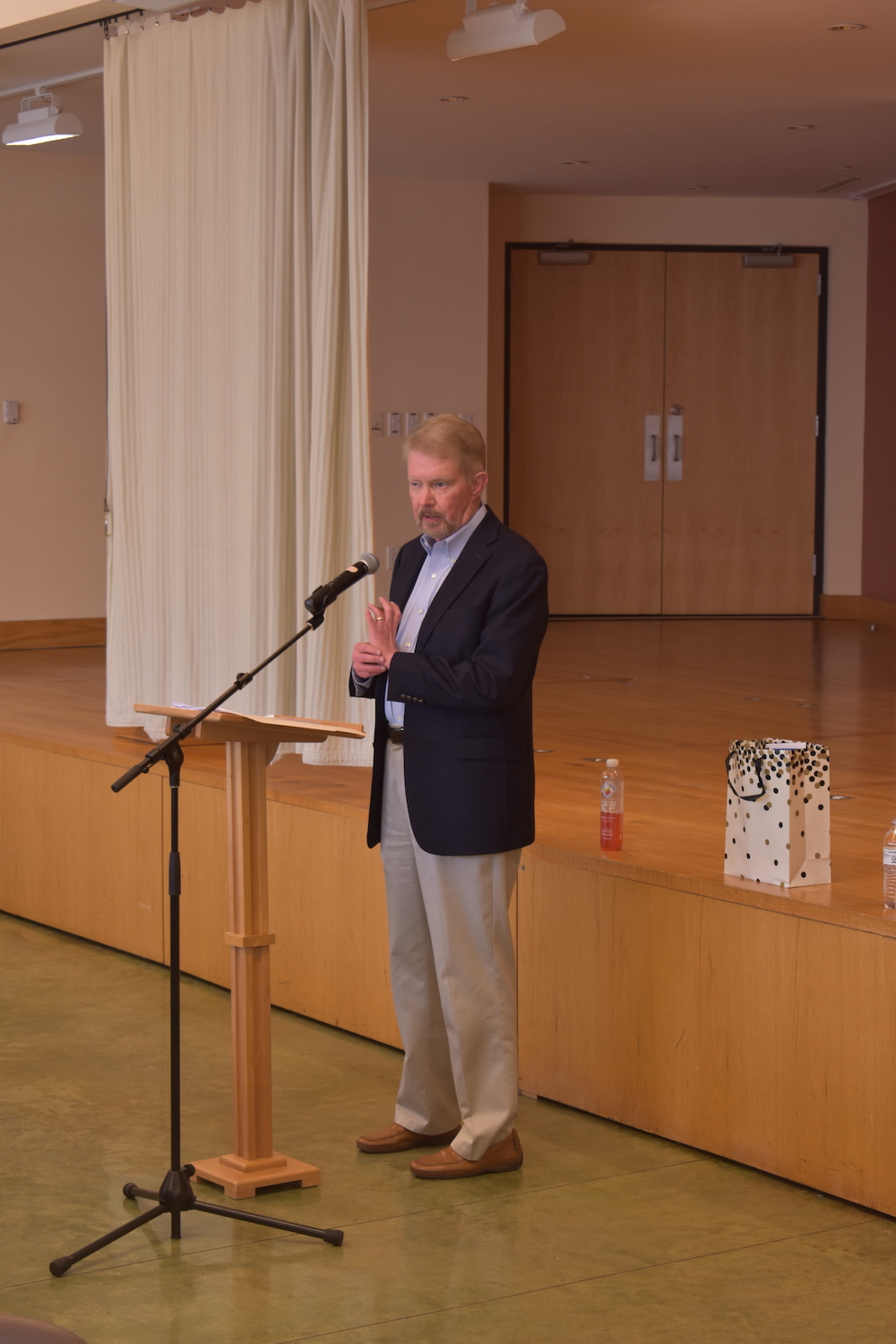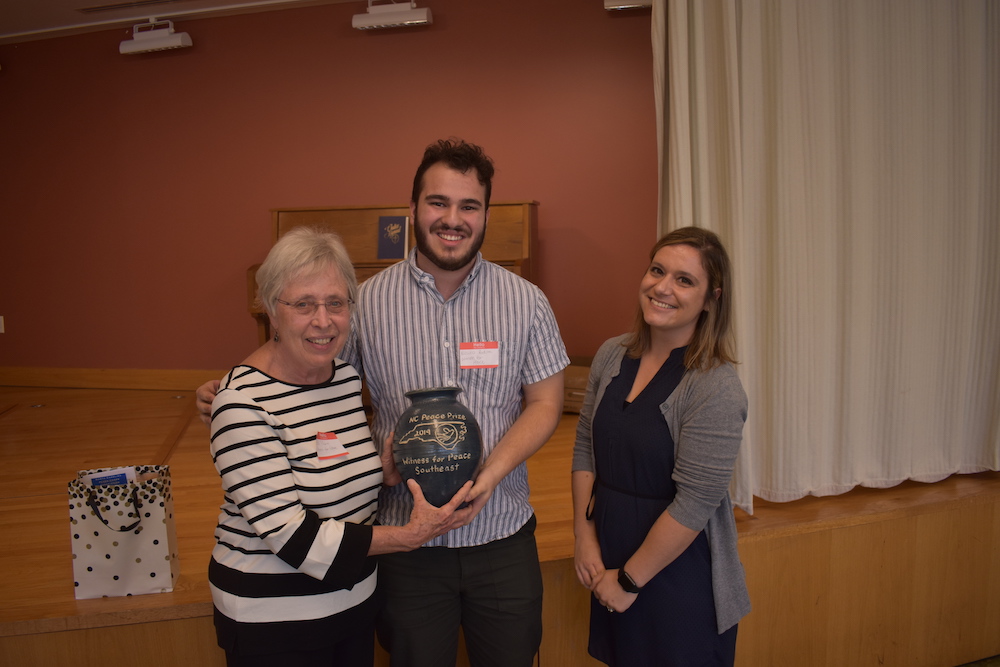 Past Winners:
In 1996, the Director of Latin American Affairs at the Carter Center, Bob Pastor, presented the first annual Peace Prize to Student Action with Farmworkers.
2009 –

Source Force

2007 – No award given