UPDATE:
Here's the link: https://www.netflix.com/watch/80036832?npSessionId=dcf9eef0f467f283&npServerId=s162
Click the link, then click on the NP icon in Google Chrome to get this party started!
You are invited to our first NCPCA Netflix Party, being held on Monday May 25th at 5 pm. For this party, we will be watching "How to Change the World" (2015). Watch a trailer for this movie here.
This is a fun way for all of us to stay social while physically distancing during the COVID-19 pandemic.
Requirement: You must have a Netflix account before joining the party.
The link to the Netflix Party will be sent to you by email 1 hour before the movie starts.
You must RSVP by May 25th at 12pm EST to receive the link.
Instructions will be sent via email, so you must register to join!
If you have not yet downloaded the "Netflix Party" Chrome Extension, please follow the below steps to prepare before Monday.

Install Netflix Party (also sent to you in a confirmation email)
You will need to have a Netflix account in order to participate.

To install Netflix Party, start off by clicking here in your Google Chrome Browser to download the extension.

Once you are redirected to the Chrome Web Store, click "Add to Chrome" to finish installing Netflix Party. This will add a small button that says "NP" next to your URL toolbar. It will be grey.

Once you have entered the Netflix Party it will turn red.
**If you'd need to download and install Google Chrome, please follow the directions here.

Join the Netflix Party
To join a party, click on the party URL (which will be sent out at 4 pm on Monday May 25th via email to those who registered for the event) which will redirect to Netflix's website.

Then click on the "NP" button next to the address bar, and you should automatically join the party.
Please note: This is a low-key event; no need to dress up, there is no camera! Just a friendly group of RPCVs watching a documentary together.
If you have any questions, please reach out to Nicky Ulrich at [email protected] who will be hosting the party.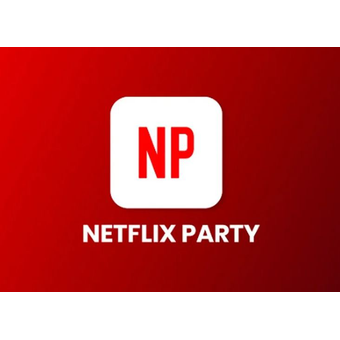 Netflix Party: link to be sent at 4 pm on May 25th by email