This month we are reading: Whiteman (2006) by Tony D'Souza
Wednesday, April 22, 2020, 6:00 pm
Author will be calling in!
Location: home of Debbie Durham (when you RSVP, the address will be sent in an email)
Snacks or wine to share appreciated.
Where to find it:
Libraries: Chapel Hill | UNC
requested at Durham Co.
Vendors: AbeBooks |Amazon
RSVP host (12 max.)
Review: ©Booklist: Jack Diaz is a young American relief worker in a Muslim village in the Ivory Coast, part of an endeavor to bring potable water to the impoverished villagers. As it becomes more and more apparent that he cannot achieve his original goal, he drifts into various projects from hunting to farming to teaching villagers about AIDS prevention to taking up ill-advised love affairs. Tensions between Muslims and Christians mount and add to the layers of cultural and political nuances that Jack struggles to understand. Christened Whiteman by the villagers, who believe him capable of magic by virtue of his white skin, Jack feels his whiteness more than he ever has in his life. As he penetrates the culture--but never achieves complete integration--he discovers a people not as simple and uncomplicated as he had thought. With war threatening to hasten the end of his three-year commitment, Jack's affection for the region and the people heightens, and he seeks forgiveness for his privilege and ineffectiveness.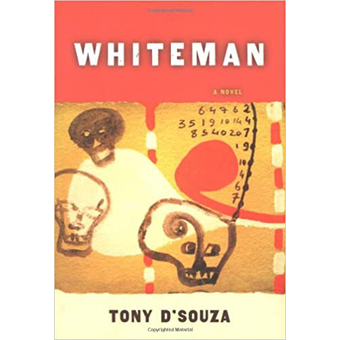 Debbie Durham will email link prior to event